Let's face it, mornings can be difficult. While you are trying to get ready for work or get the kids ready for school, eating breakfast sometimes is hard to do. Try these quick and easy breakfast recipes that will save you time in the morning in the kitchen.
Blueberry Vanilla Overnight Oats
Source: pinchofyum.com
The best part of this meal is that you can add other toppings in addition to using blueberries, pecans, and brown sugar. It is also filling and healthy, less than 300 calories per serving. Get the recipe here.
Two Minute Scrambled Eggs
Source: wherethecookiesare.com
There is no excuse to miss breakfast again with this recipe, it only takes two minutes. The ingredients are simple: 2 eggs; 2 tablespoons of milk; 2 tablespoons shredded cheese; salt and pepper or any other toppings that you like. Get the directions here.
Raspberry Banana Smoothie
Source: cookingclassy.com
Smoothies are refreshing and quick to make. Try the Raspberry Banana Smoothie in that you can add flax seeds, protein powder, kale or spinach to fit your health needs. Get the blender ready and the directions here.
No Bake Breakfast Bars
Source: asideofsunshine.com
Take these delicious bars made with cranberries, chopped pecans, and peanut butter on the road. It takes two hours to refrigerate the bars. So, make sure you plan ahead. Grab the recipe here.
Peanut Butter Breakfast Toast
Source: eatingbirdfood.com
Create the perfect Peanut Butter Breakfast Toast using any one of these toppings of your choice: banana slices, berries, chia seeds, or chocolate chips. Of course, all you need is a slice of whole grain bread and peanut butter to make this meal come together. Get the recipe here, even the kids will enjoy.
Skinny Omelet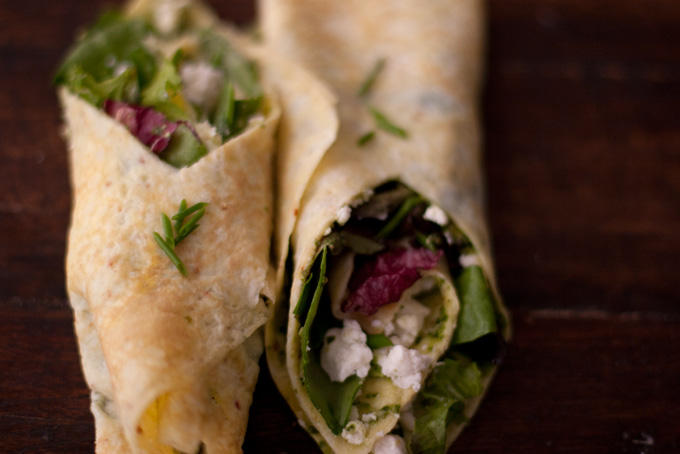 Source: 101cookbooks.com
A breakfast favorite, the omelet, cooked extra thin with chopped chives, pesto, goat cheese or feta, and a small handful of mixed salad greens rolled instead of folded. Serves one or two people, get the recipe here.
Visit RedPlum Plus to enjoy healthier and more affordable savings here.