Christmas is just around the corner, and whether your little one is a tiny newborn or is getting ready to walk, you want to make their first Christmas one to remember. It's a time to start new traditions and make baby a part of your family's holiday rituals. It's not just about the Baby's First Christmas bib that'll get covered in Grandma's famous sweet potatoes. Make the season one to remember for years to come.
Dress the Part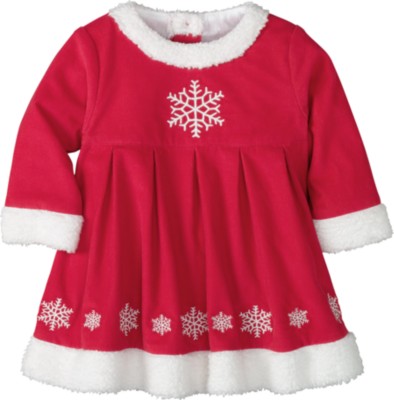 To
create a picturesque holiday for Baby, you'll need her looking as cute as can be. For baby girls we love this Hanna Andersson Little Red Dress
. The bright red and snowflake trim is perfect for holiday parties and pictures next to the tree. Plus it's soft cotton so you can keep baby comfy while you get her looking full of Christmas cheer.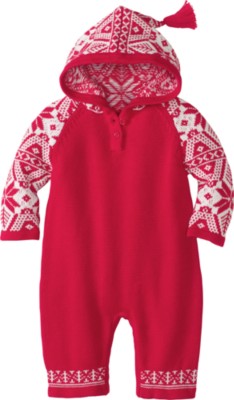 For
baby boys go with this beautiful Knit Romper
that's great for the holiday season and super snug (Be sure to check out the cute little baby Uggs on the same page.)
For a bargain, check out Old Navy's new Santa Babies line for everything from hoodies to pants to sweet striped socks.
Saving Memories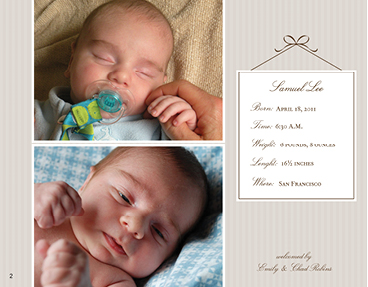 Once baby looks the part you'll want to make sure you never forget those little cheeks and tiny hands decked out in holiday cheer. Take baby into the studio for some portraits or schedule a session with your favorite photographer.
The prints will make great gifts for grandparents. And when you've taken all your own snapshots you can make a holiday-themed photobook of Baby's First Christmas at Shutterfly to look back on this special time.
Holiday Decor
Now that your little one's a part of the family you'll have a whole lot of Christmases ahead of you. Time to make him an official part of the holiday with his own Christmas stocking
. Get it embroidered with his name, and while you're at it you may want to pick up some for you parents, too. They'll look so sweet all lined up by the fire.
All milestones need their own spot on the Christmas tree and you can preserve Baby's First Christmas with a personalized ornament. Choose something your little one will be able to put up themselves when they're older
.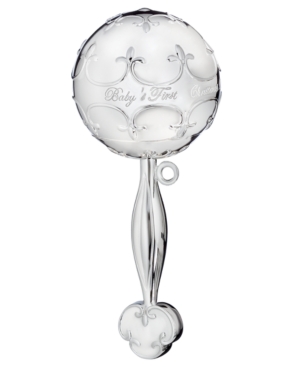 Or get a cherished crystal ornament that'll go at the top of the tree above reaching hands.
No matter how you celebrate, you've already received the best present of all so enjoy the season of giving with your little one.

Jessica is a blogger, a lawyer and a lifelong reader based in Boston, MA. She is the founder of Red Letter Reads http://www.redletterreads.com a book review site for busy readers. Her personal blog is Don't Mind the Mess http://dontmindthemess.com