In a recent poll, over 75% of people surveyed would rather go to the dentist than pick out a laptop computer. Just kidding. That's not really a true statistic but it feels like it is. I'm a self-confessed computer geek and even I don't like to shop for computers. All this talk about RAM and hard drives and megahertz makes my head really hurt. I'd much rather have a list of what everyone else is buying and pick from those. So that's what I've done here - I sleuthed around and got my hands on the top five best-selling laptops to make it super-easy to click and buy.
Dell New Inspiron 15 Laptop Computer
Dell Inspiron 15 Notebook (Inspiron 3520) Was $568.99; Now $399.99 at Dell.com
4GB Single Channel DDR3 1600MHz, 2nd Generation Intel Core i3-2350M (3M Cache, 2.3 GHz), 15.6" HD (720p) Truelife LED Display, 500GB 5400 RPM SATA Hard Drive, 8X Tray Load CD/DVD Burner, Intel HD Graphics [IS], HD Audio 2.0 supporting WaveMaxx ,3 Integrated 10/100 Network Card

Apple 13.3 MacBook Pro
Apple 13.3" MacBook Pro Was $1,199; Now $1,138.98 at MacMall.com
Dual-core Intel Core i5 2.5GHz, 4GB RAM, 500GB 5400-rpm hard drive, Intel HD Graphics 4000, Mac OS X Lion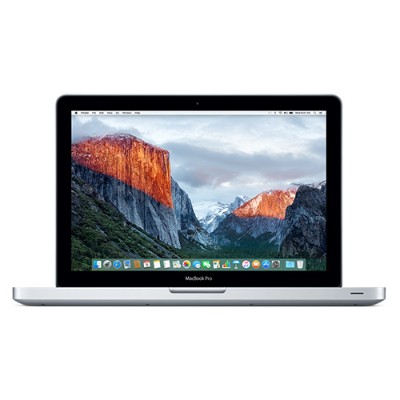 Samsung Chromebook
Samsung Chromebook (Wi-Fi, 11.6-Inch)
Pre-order for $249 at Amazon.com
Samsung Exynos 5250, 2 GB DDR3L RAM, 2 USB Ports: 1 USB 3.0 + 1 USB 2.0, HDMI Port, Built-in dual band Wi-Fi 802.11 a/b/g/n

HP Pavillion g6-2210us Network PC
HP Pavilion g6-2210us Notebook PC
Was $509.99; Now $459.99 at hp.com
AMD Dual-Core A4-4300M APU (3 GHz/2.5 GHz ), 3 GHz/2.5 GHz, AMD Radeon HD 7420G Discrete-Class, 4 GB DDR3, 640 GB SATA (5400 rpm)
ASUS 15.6" Windows 8 Ultrabook
ASUS 15.6" Windows 8 Ultrabook
Was $599.99; Now $449.99 at newegg.com
ASUS S56CA-WH31 Ultrabook Intel Core i3 3217U(1.80GHz) 15.6" 4GB Memory 500GB HDD+24GB SSD HDD 5400rpm DVD±R/RW Intel HD Graphics 4000
Lenovo IdeaPad Y580
Lenovo IdeaPad Y580 Was $1299; Now $799 at lenovo.com
3rd Generation Intel Core i7-3630QM, (2.40GHz 6MB), Windows 8 64, NVIDIA GeForce GTX660M 2GB, 8.0GB PC3-12800 DDR3 SDRAM 1600 MHz, 15.6"